MIB Alternative 3 for Entering Roots
---
Parents of a MIB module can be reference without their being defined in a MIB definition file. The example depicts the 802dot11 MIB module absolutely defined by entry in the ROOTS panel with no absolute or relative definition ... no definition at all ... within the MIB definition file.
Although parents of a root entered through the ROOTS panel are not displayed in the tree, this has absolutely no effect on program operation or snmp communications.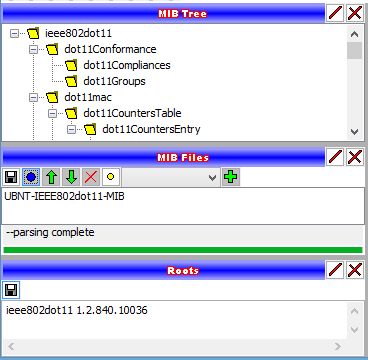 ---
© 2014 ComroeStudios LLC. All Rights Reserved.