---
Start with Windows
You can set Display Clone to automatically Start with Windows from the settings window.

Once Start with Windows has been set to "TRUE", you will be prompted for the password to your user-account.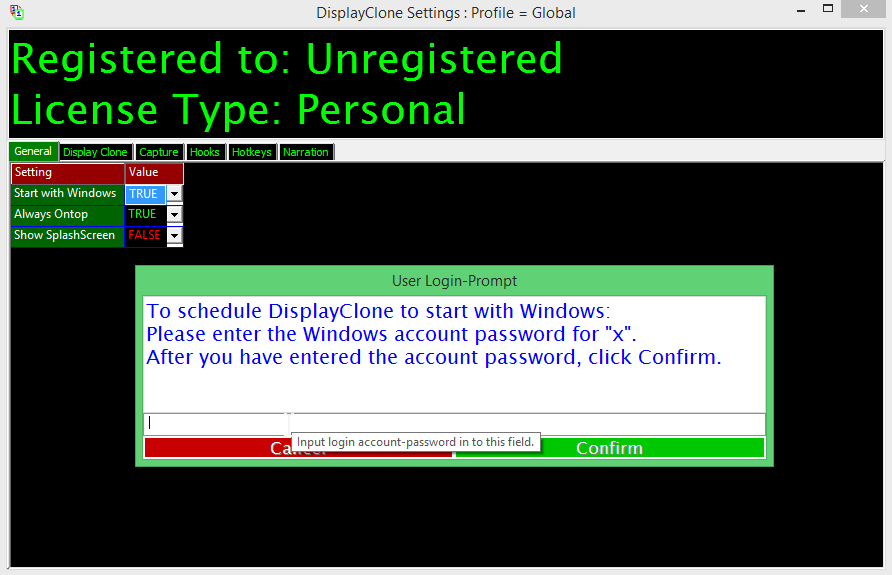 This setting will still make an attempt with a password-less account, however there are some known complications with scheduling startup (without UAC prompt) when a password is not provided.
-We would suggest that you use a password on your user-account for best security practices anyway.